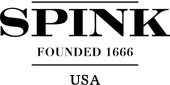 Shreves Philatelic Galleries, Inc. Sale - 54
The Roger S. Brody Collection - December 6, 2002
The Brody collection is the finest ever formed of what is considered to be the most elegantly designed and engraved United States postage stamp series - the 1902-03 Issues. In fact, the collection has been recognized both nationally and internationally with numerous gold medals when it has been competitively exhibited.

It is a valuable and incredibly comprehensive study of the issue from its inception to its actual usage on mail - with essays, proofs, specimens, issued stamps, multiples, errors, booklet panes, vending machine perforations and postal history all used to tell the complete story of this beautiful issue. The collection is replete with most of the important rarities from the series. One need not be a specialist in just this specific series to find extraordinary items to fit into any collection of U.S. stamps and postal history. The entire Brody collection, complete with detailed descriptions and high resolution color images, is now posted for your review and interactive bidding. Traditional printed catalogs, also in full color, are available for $15.00 each ($25.00 for an overseas address).

For more information please contact us at:

Shreves Philatelic Galleries, Inc.
14131 Midway Rd.
Suite 1250
Addison, Texas 75001
Phone: (972)788-2100
Fax: (972)788-2788


To request more information by email. Shreves@shreves.com

Visit our Home Page at Shreves Philatelic Galleries, Inc.
---
Terms and Conditions.
---
To download the entire catalog as a zipped DBF file. 54.ZIP
---
Table of Contents
---
Back to Stamp Auction Network